The Current Environment of Artificial Intelligence 
The healthcare industry today is facing what one report called a "gathering storm" of challenges that include financial pressures from inflation as well as headwinds in staffing and demographic change.  
 Disruptions in supply chains are among the factors that make healthcare procurement such a critical element in both healthcare finance and operations. Clinicians need the right supplies at the right time. Care facilities need perishable items that are also major cost centers. And financial officials are looking at the considerable impact on the bottom line represented by the entire procure-to-pay continuum.  
For all the complexity of healthcare procurement, automated software solutions represent a powerful toolkit for procurement professionals to deliver time and cost savings to their organizations. Oversight and accountability in inventory, purchasing, and accounts payable mean multiple avenues for savings, and easy-to-use reporting and alerts promote transparency and facilitate planning.  
Artificial intelligence (AI) and machine learning are already driving elements of healthcare procurement automation. With the capacity to integrate and assess vast amounts of data, software algorithms put trends and spend patterns at procurement officials' fingertips. With AI impacting all realms of healthcare supply chain procurement, its capabilities are changing this realm of business in the following ways: 
Data Insights.

Procure-to-pay automation is already opening

actionable insight

into spending patterns and the most impactful cost centers to identify areas for savings and greater efficiencies. 

 
Forecasting Purchasing and Inventory.

In many business sectors around the supply chain, AI is being used to analyze data and trends to make accurate forecasts for better business planning. In healthcare, this will mean utilizing proscriptive data for back-office functions to maximize cost savings around efficiency incentives and thresholds with automated suggestions. 

 
Vendor and Supplier Management.

Data insights from procure-to-pay automation are making it possible to gain visibility and insight into vendor performance and supplier choice. Advances in AI will augment this process, providing suggestions as procurement professionals manage this

crucial relationship

. 

 
Process Automation.

Advances such as

Optical Character Recognition

are making it possible to digitize paper documents such as invoices and receipts with increasing ease. Automating cumbersome and time-consuming processes and workflows such as

Accounts Payable

means greater accuracy, elimination of human error leading to late fees, and supports better supplier relationships. 

 
Contract Compliance.

Procure-to-pay automation analyzes and tracks contractual agreements and flags areas of misalignment. 

 
The Future of Artificial Intelligence in Healthcare Procurement 
While artificial intelligence and machine learning algorithms are already at work in procure-to-pay automation to support finance and purchasing professionals, there is more to come.  
Because of its highly regulated environment and naturally risk-averse culture, healthcare has traditionally been slower to adopt automated solutions than other industries. On the clinical provider side, this may well be true for some time to come. However, the benefits of AI and machine learning for back-office functions are going to become more pronounced very soon—and will make it difficult for healthcare organizat
ions using manual processes to keep up.   
The effects will be profound. Artificial Intelligence will become even better at pattern recognition, lending people valuable insights and the power to leverage predictable information. Some of the benefits will include: 
Accelerating Human Learning.

Artificial Intelligence has the advantage of being able to process vast amounts of data, applying algorithms that seek out patterns for insights. It will be able to supply those insights in real-time to human beings learning new workflows and procedures, offering tips on what has worked before, and pointing people to the best outcomes like a creative and insightful partner. 

 
New Levels of Cost Savings and Maximized Efficiencies.

Procure-to-pay automation software is already doing an excellent job of providing the kind of data insights, alerts, and reporting that empower procurement professionals to seek out savings. The next level will be an even greater level of proscriptive insight around what the data suggests. For instance, AI might be able to identify and alert the procurement office when incentives and thresholds around ordering perishable goods mean making one order larger leads to cutting one order a month.

 
Language Analysis.

Tracking and analyzing multiple complex contracts is bolstered tremendously with today's procure-to-pay automation, and this capacity will become even stronger.

Natural language processing

(NLP) algorithms are going to become smarter and yield even deeper insights into legal contracts and agreements, offering proscriptive suggestions that lead to even greater compliance and, in some cases, beneficial renegotiation. 

 
Big-Picture Insights.

One of the greatest promises Artificial Intelligence offers healthcare procurement is the ability to drive action. AI will be able to go even deeper into analytics and reporting, communicating what the data suggests would be best practices around purchasing, discounts and incentives, operations at various facilities, and relationships with partners such as GPOs. 

 
Augmenting Human Productivity.

The difference between error-prone, manual processes and automation software solutions for healthcare procurement is already night and day. AI will be able to continually learn and analyze a healthcare organization's performance and processes. Ways to optimize workflows will develop on a customized basis for each business, and these will augment individual and group productivity to free up human creativity and insights in a mutual partnership between people and machines.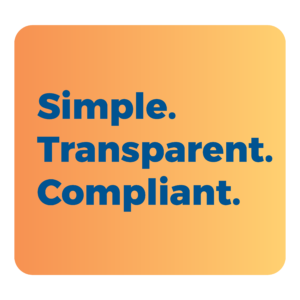 Looking to Reduce Your Annual Spend?
Procurement Partners  helps customers reduce their annual spend by more than 10% with an easy-to-navigate procure-to-pay solution where users can place orders and process invoices for all suppliers. Procurement Partners is the leading procure-to-pay management system for post-acute, non-acute, and continuum of care providers and has helped organizations achieve 40% time savings and 95% supplier contract compliance through automating the procure-to-pay process.